I love Thanksgiving!  It seems like it brings out the best in people.  Everywhere I went this morning I felt the energies of love, appreciation and gratitude flowing through the people and places I encountered.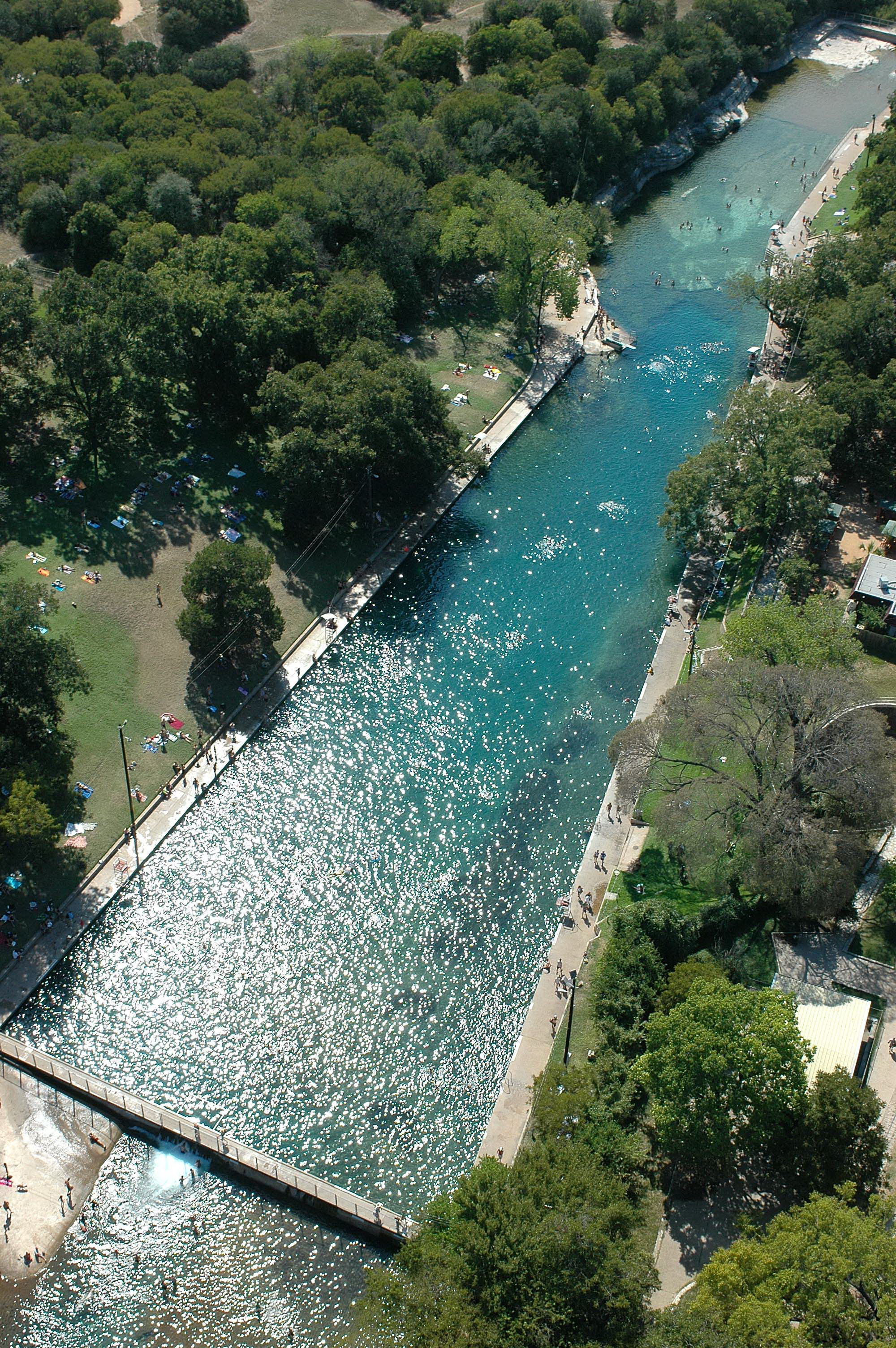 This holiday energy also created an awesome swim for me at our beautiful spring fed natural pool, Barton Springs.  Metaphors about spiritual growth were bubbling forth as I glided through the cool waters feeling chock full of gratitude for this place, my body, my life.  Looking at the aquatic plant and fish life beneath me, and glimpsing the blue skies and wind blowing through the trees above me, spoke to me about how our inner landscape is as real and interesting and varied as our outside world.  And then as the wind picked up and the surface of the water got choppy, I loved how underneath the surface the water remained still, silent, and peaceful. It reminded me of the depths of my core self I can reconnect with when I remember to meditate in the middle of a hectic life.  And metaphors continued on like that, each deepening my pleasure of this luxurious yearly tradition I have of swimming in balmy weather on the Wednesday before Thanksgiving.
Please accept this offering of a meditation from my book, How to Channel Your Higher Self, as my gift of gratitude to you for reading my blog and interacting with me through this space.  "Opening to Appreciation" is centered on allowing the people, places and things you love in your life to come into your awareness and fully experience a deep sense of appreciation for your life as you also open your heart.  (Turn your speakers up, the volume of this recording is very low.
May you have a wonderful, thanks-giving filled holiday.
Action Steps for Expressing Gratitude and Appreciation:
Begin a gratitude/appreciation journalgratitude/appreciation journal and commit to recognizing and acknowledging at least 5 things every day you appreciated during your day.  (My friend Carolyn Scarborough's book, Backyard Pearls, is a wonderful collection of essays focused on finding the pearls of beauty, wisdom and joy that occur in your everyday life.)

Join the "World Gratitude Gathering" and receive beautiful messages and images for 42 days to remind you of the many ways we can express gratitude.

Build your "muscle" at shifting into appreciation by setting aside one day each week to practice this skill by finding sincere appreciation within yourself for every person, place or event you encounter during that day.